All In One Trial Box
Super Saver Deals
Get 20 beverages in one box!
Sale price
Rs. 279
Regular price
Rs. 499
Unit price
per
( inclusive of all taxes )
Sale
Sold out

With The Goodness Of Date Palm Jaggery

27 Calories per cube.

Made with 100% Pure Arabica Beans.
Use Code SAVE5 to get 5% OFF
Description
Whether you are a Milkshake fan 🥛 or a True Coffee enthusiast ☕, this combo has an Assorted Coffee Cubes (5 flavours) Assorted Milkshake Cubes (4 flavours) that are truly a delight, it also has flavoured coffee sachets available in 4 delicious flavours, and our newly launched 5X stronger coffee sachets - Dark Wish! ⚡
Unwrap the cube and put it in hot or cold milk/water. 🥛🫗 Let it completely dissolve, stir to mix everything 🥄, and your perfect cup of coffee/milkshake is ready!☕🧋 
Add one sachet of coffee powder ☕ into 180 ml of Hot or Cold Water/ Milk, Stir it or use frother, Voila! Your coffee is ready! 😍 
We use only the highest-quality 🌱 hand-picked coffee beans from Karnataka that are perfectly roasted and expertly brewed. ☕
Bevzilla Instant Milkshake Cubes/Coffee Cubes are infused with the goodness of Date Palm Jaggery & Plant-Based 🌱 vitamins that make every sip irresistibly delightful 😍
Share
View full details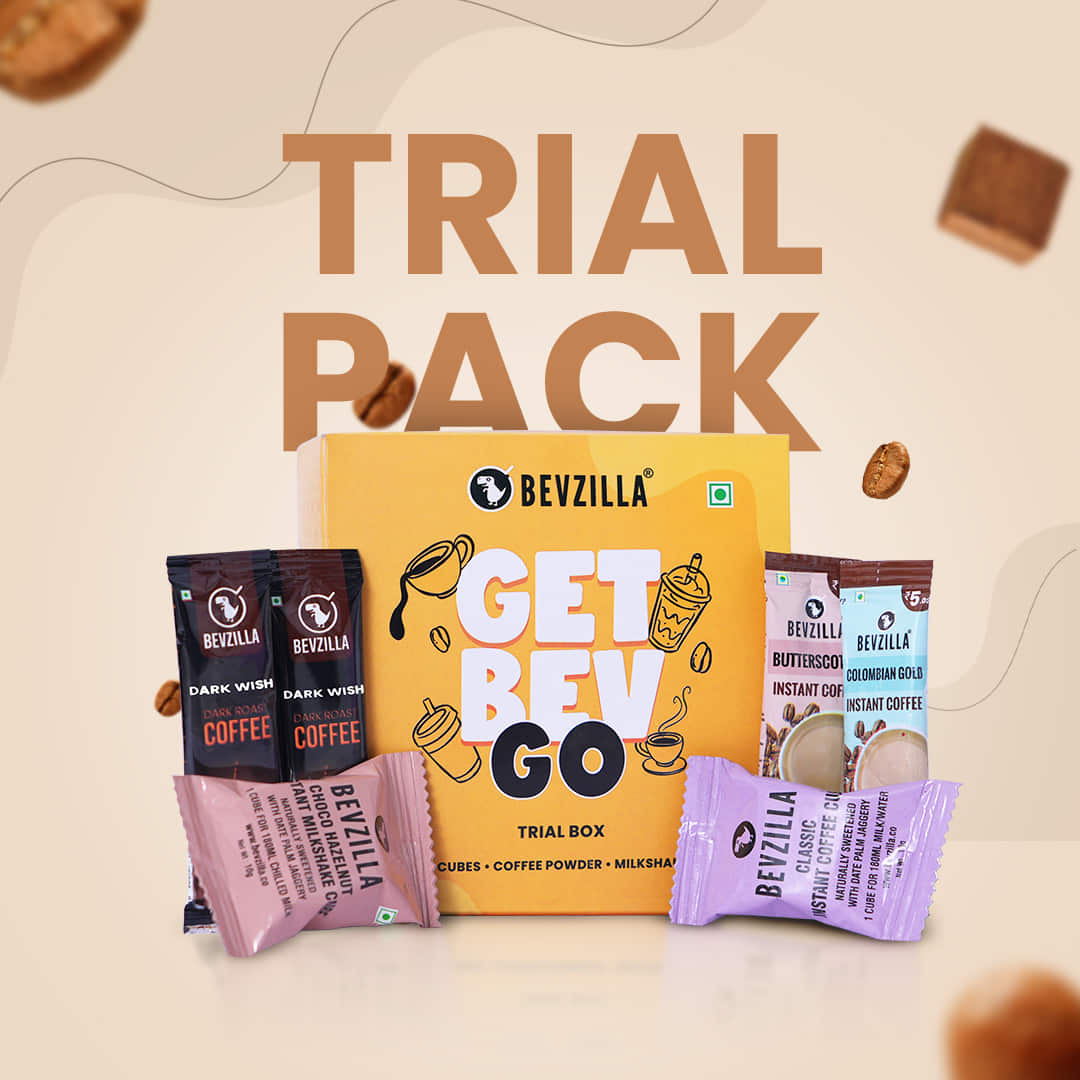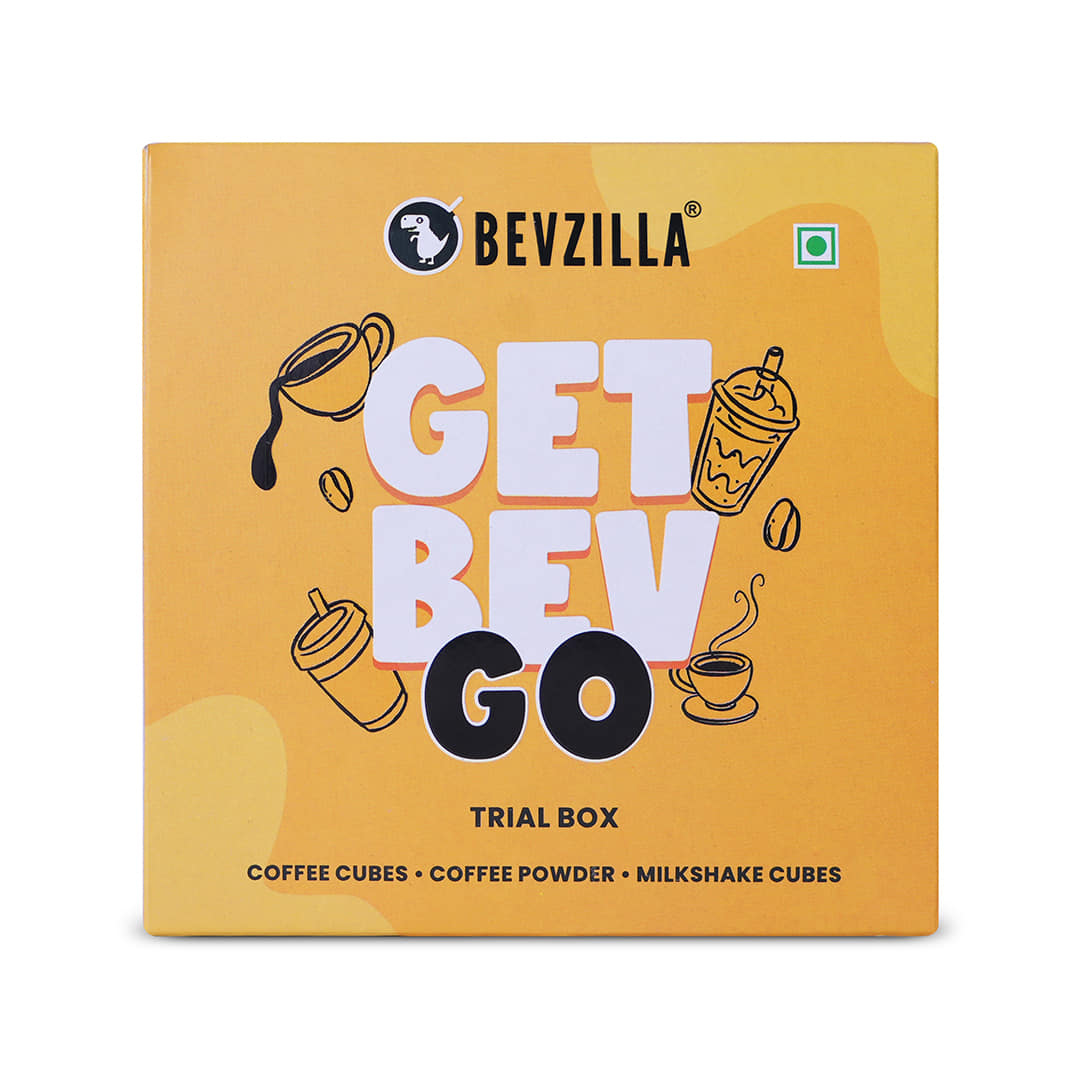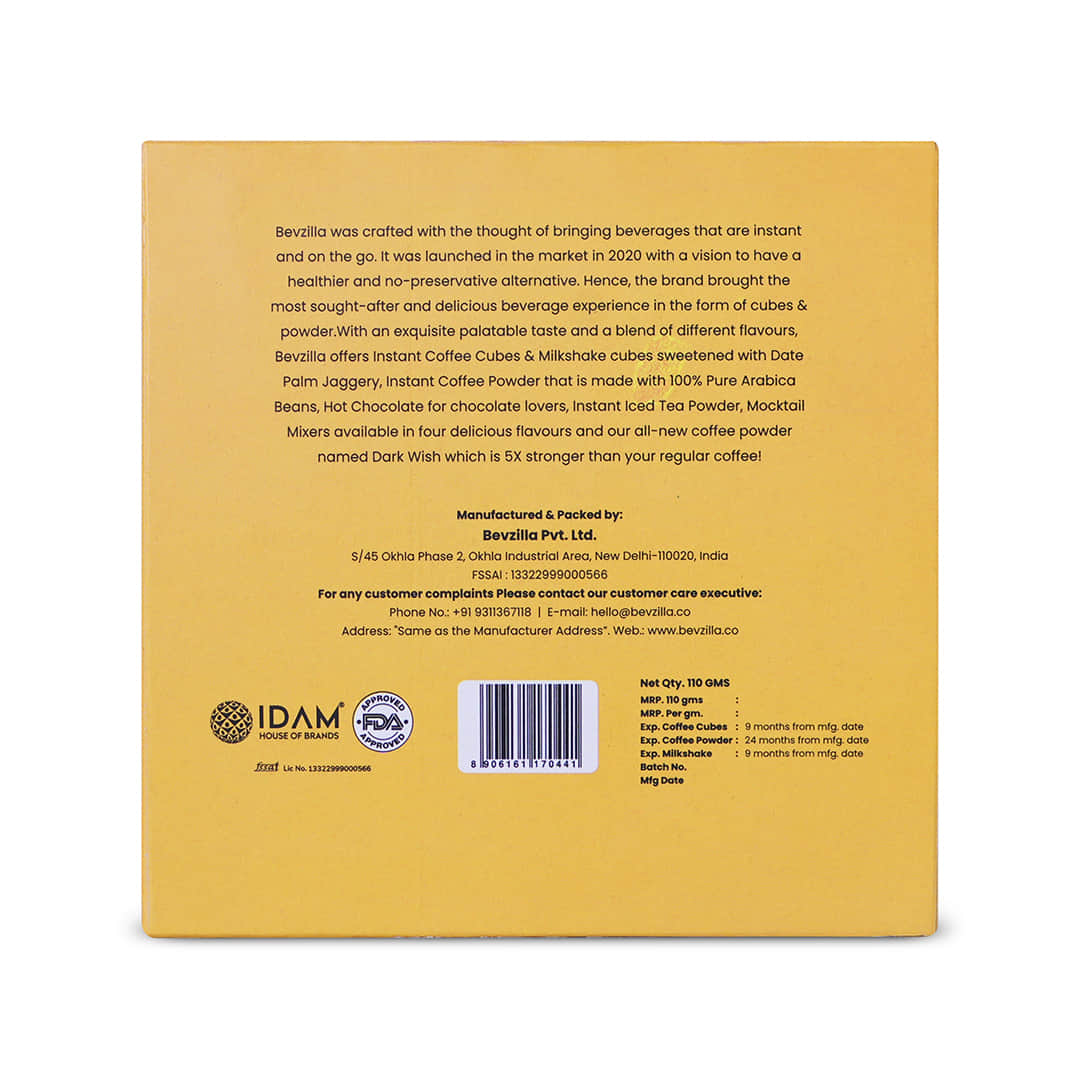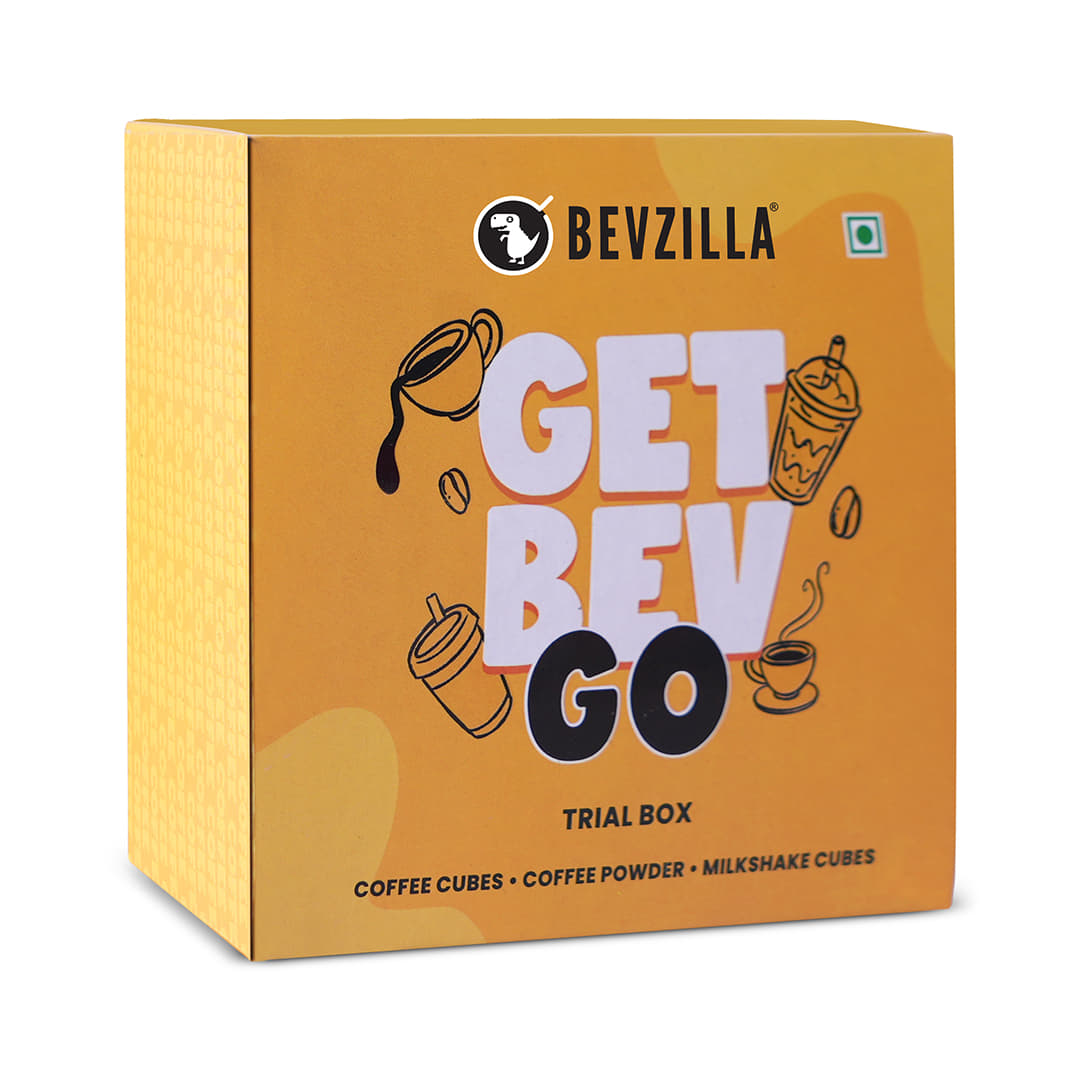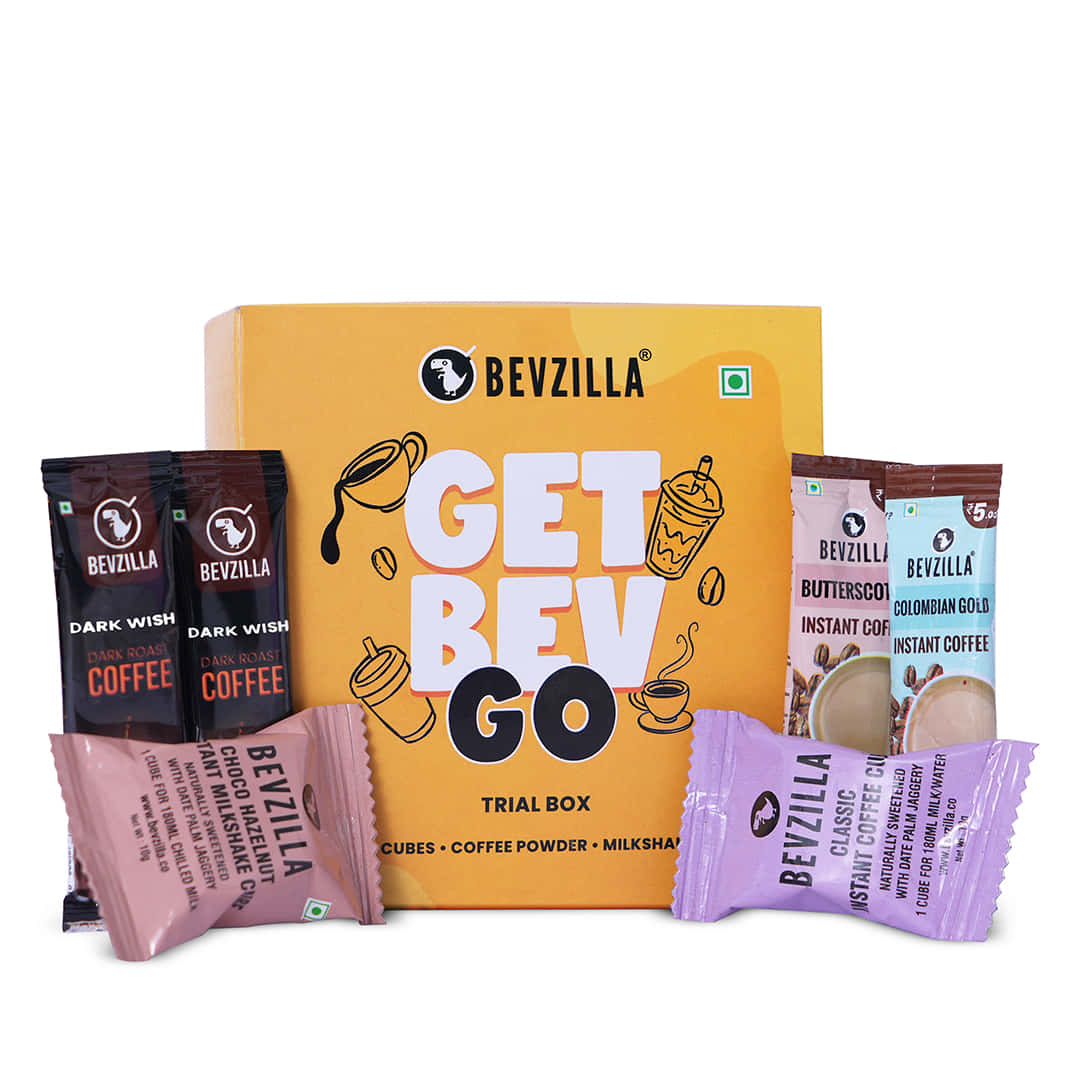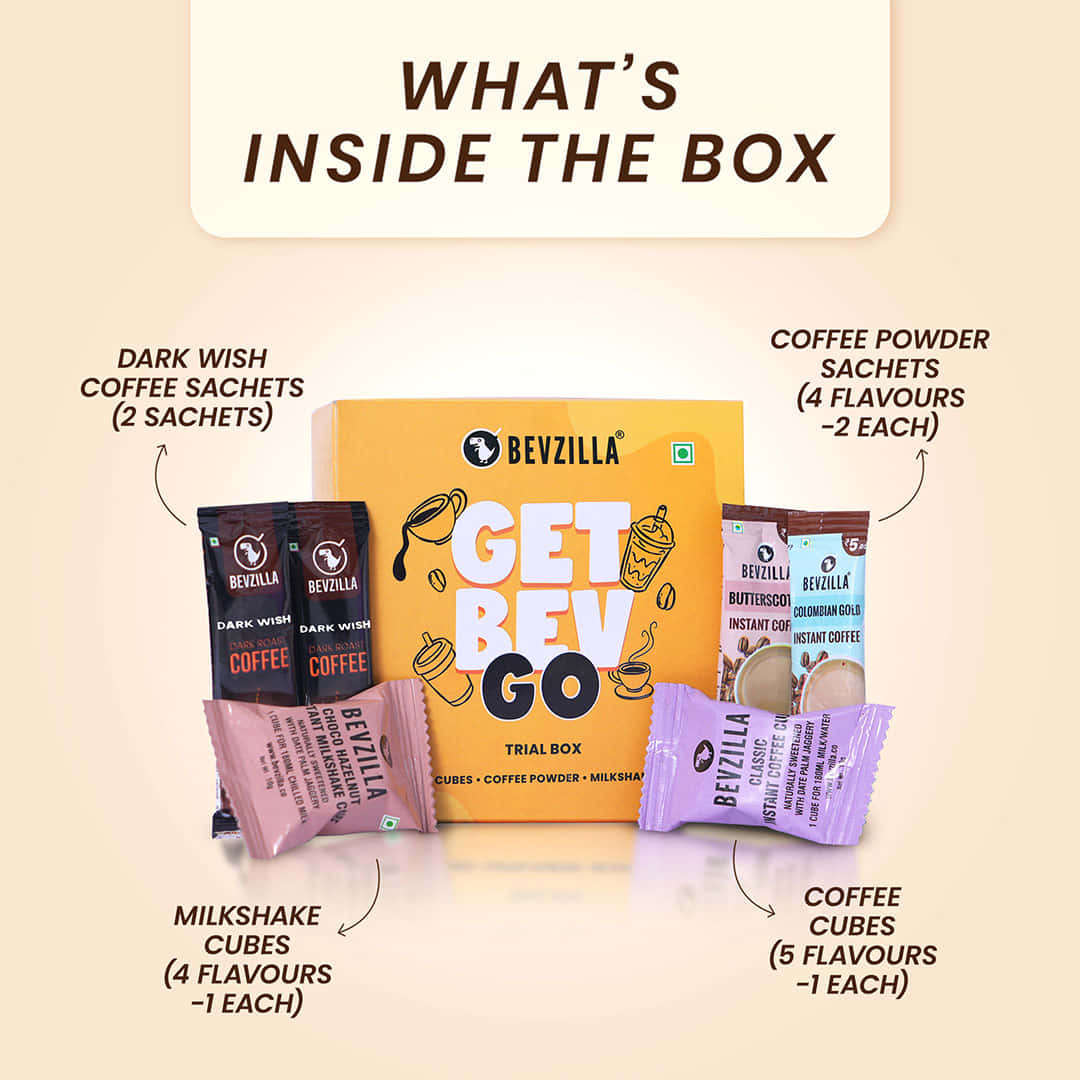 HOW TO USE
Brewing the perfect cup of coffee couldn't be any easier. See how—
Coffee/Milkshake Cubes - Just drop one coffee cube in cold/hot milk/water and stir until the cube dissolves.
Coffee Powder - Add 2.5 gms. to warm milk, add sugar and stir to enjoy.