Cuppa Joy
24 Coffee Sachets + Enamel mug
Made With 100% Arabica Beans
Sale price
Rs. 399
Regular price
Rs. 999
Unit price
per
( inclusive of all taxes )
Sale
Sold out

Made with 100% Pure Arabica Beans

No preservatives/No additives and no added sugar

Ready in 10 seconds
Use Code SAVE5 to get 5% OFF
Description
Introducing Cuppa Joy: The Perfect Mug and Coffee Sachet Combo!
Bevzilla Stainless Steel Mug:
💧 Capacity of 350 ml
🌟 Solid stainless steel
💪 Thick, smooth rim with durable enamel coating
24 Bevzilla Flavoured Coffee Powder Sachets (6 Each):
☕ 100% Pure Arabica Beans
🍃 Four delicious flavours
🎒 Ready-to-use convenience

Turkish Hazelnut Coffee x 6 Sachets
English Butterscotch Coffee x 6 Sachets
French Vanilla Coffee x 6 Sachets
Classic Coffee x 6 Sachets

Share
View full details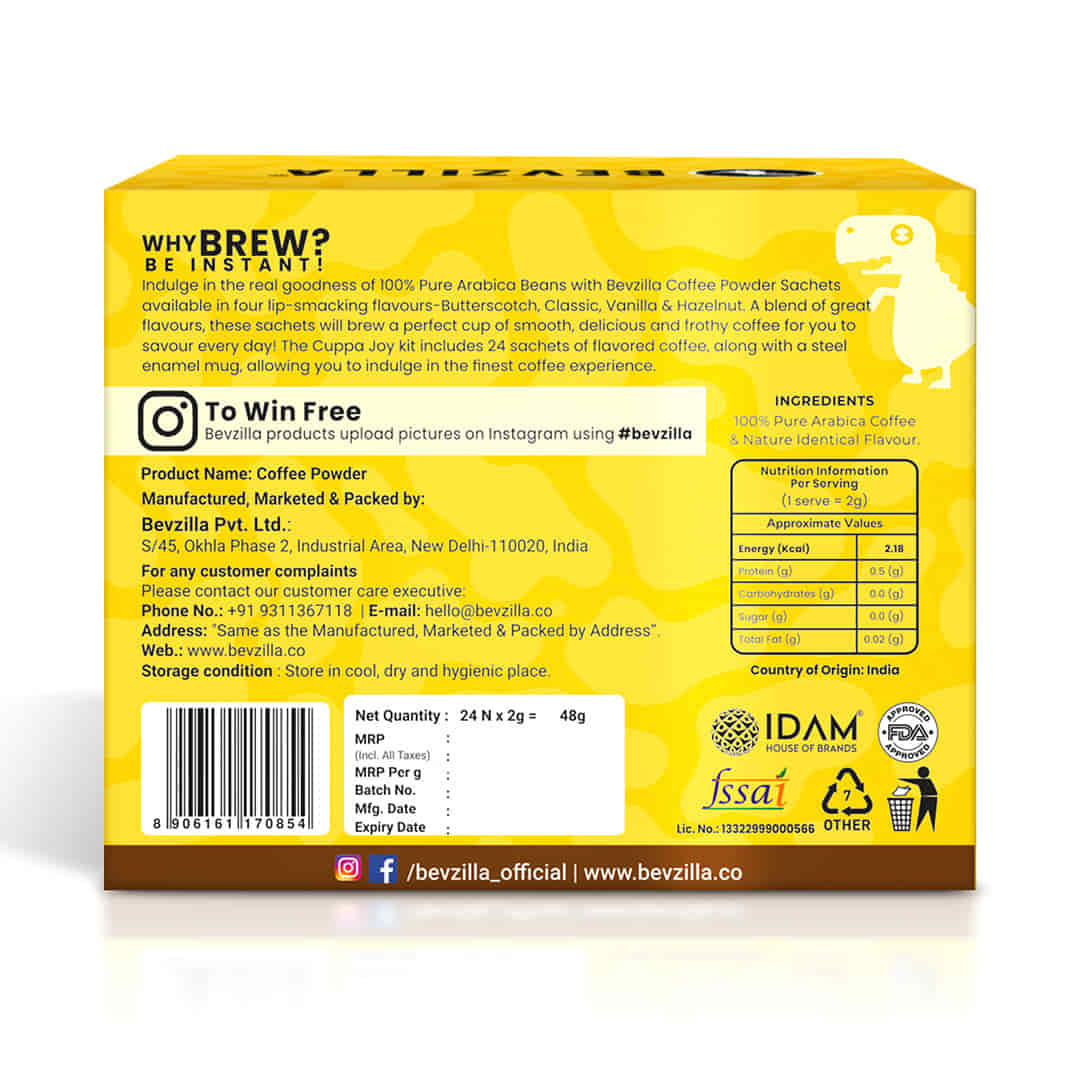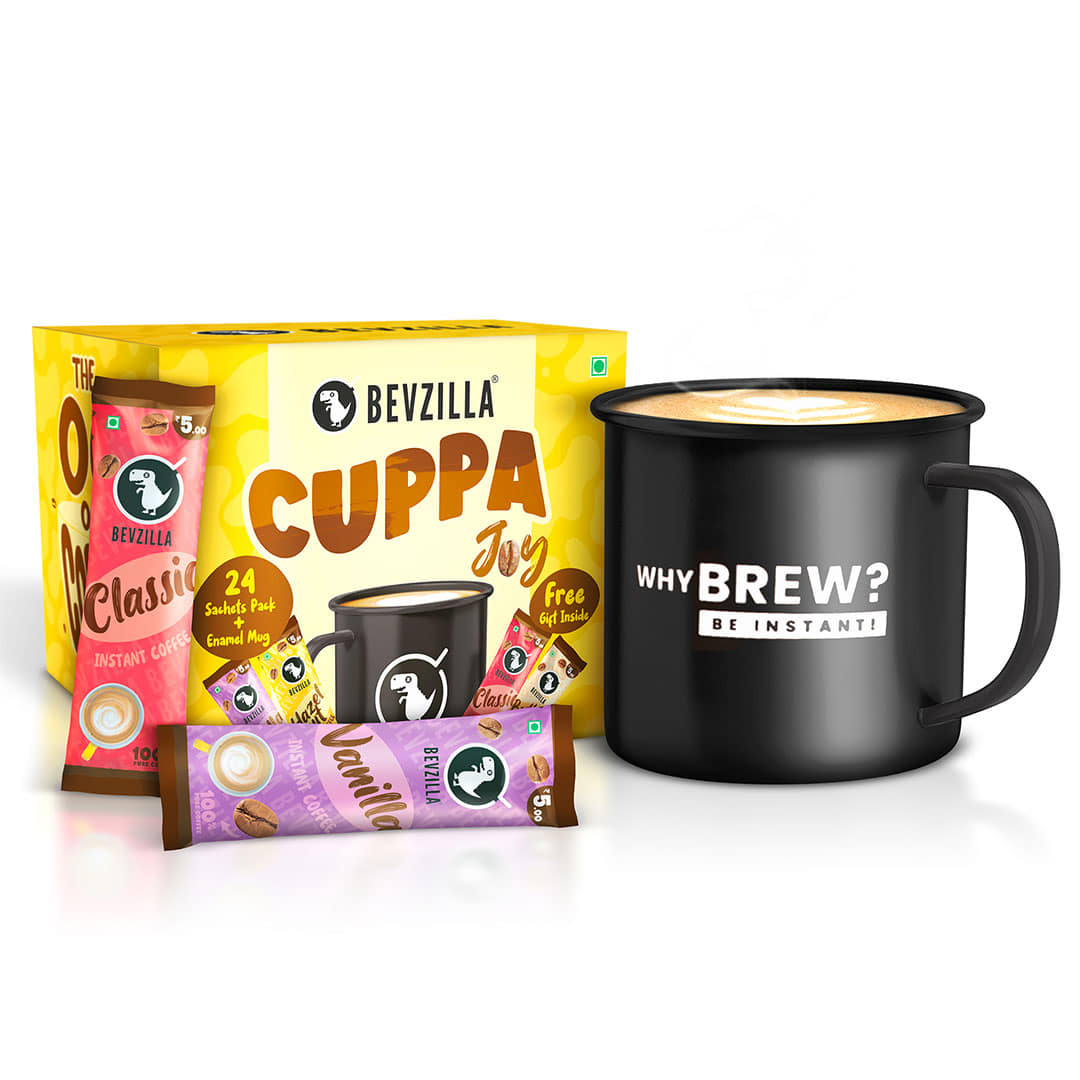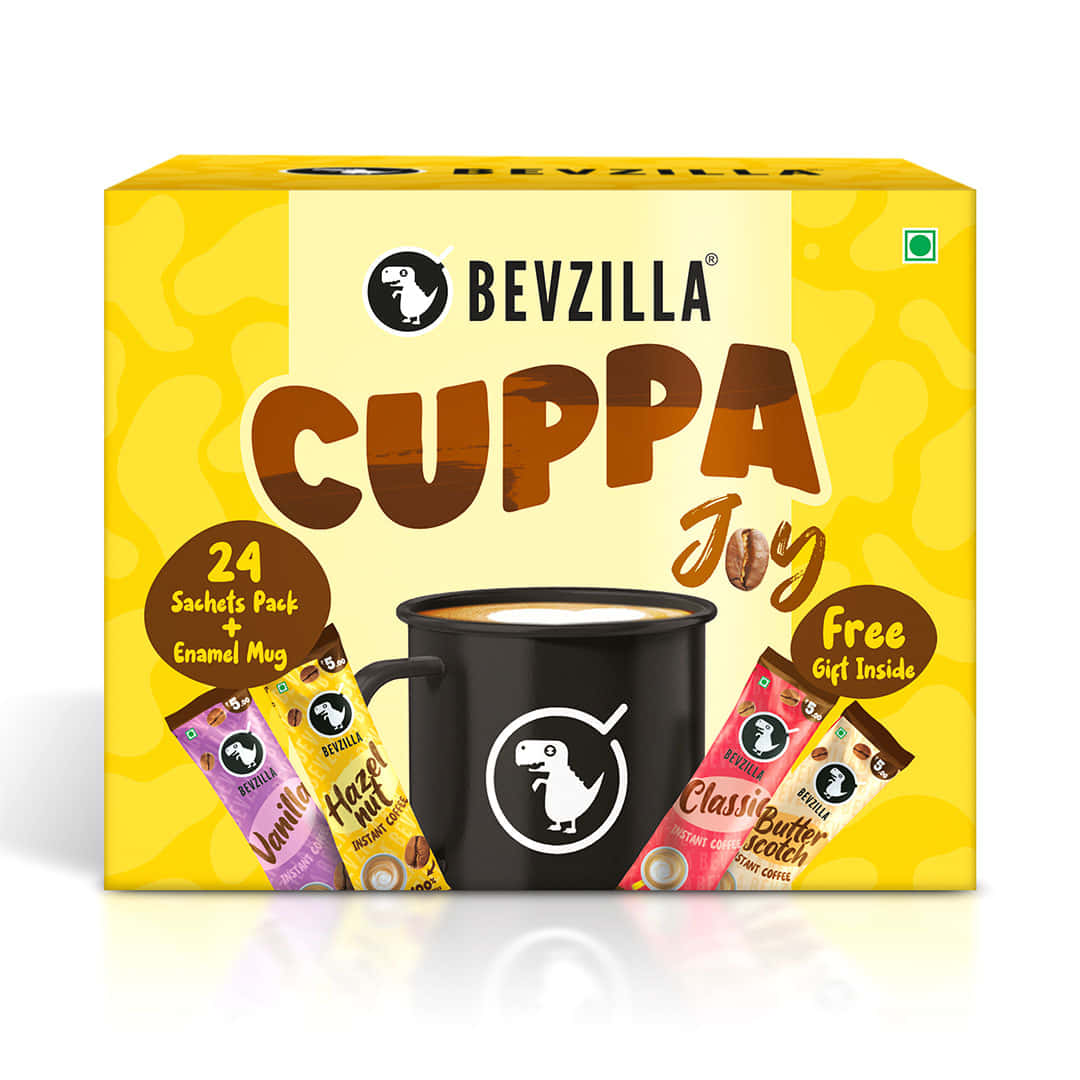 HOW TO USE
Brewing the perfect cup of coffee couldn't be any easier. See how—
Coffee Powder
Step 1 - Add 2 gms of Coffee Powder to 180 ml of Hot/Cold Milk.
Step 2 - Add sugar as per your taste.
Step 3 - Blend for Frothy Cold Coffee/ Stir for Delicious Hot Coffee!
Step 4 - Voila! Your Instant Coffee is ready.

WHAT MAKES IT SPECIAL
Brewing the perfect cup of coffee couldn't be any easier. See how—
Available in 4 lip smacking flavours!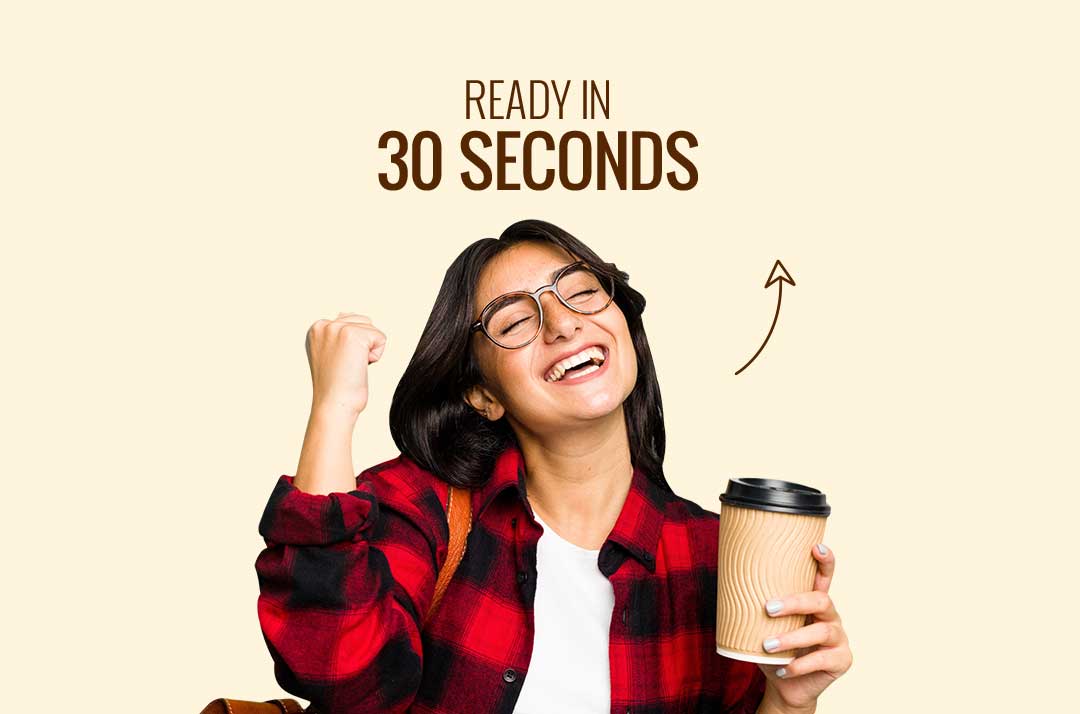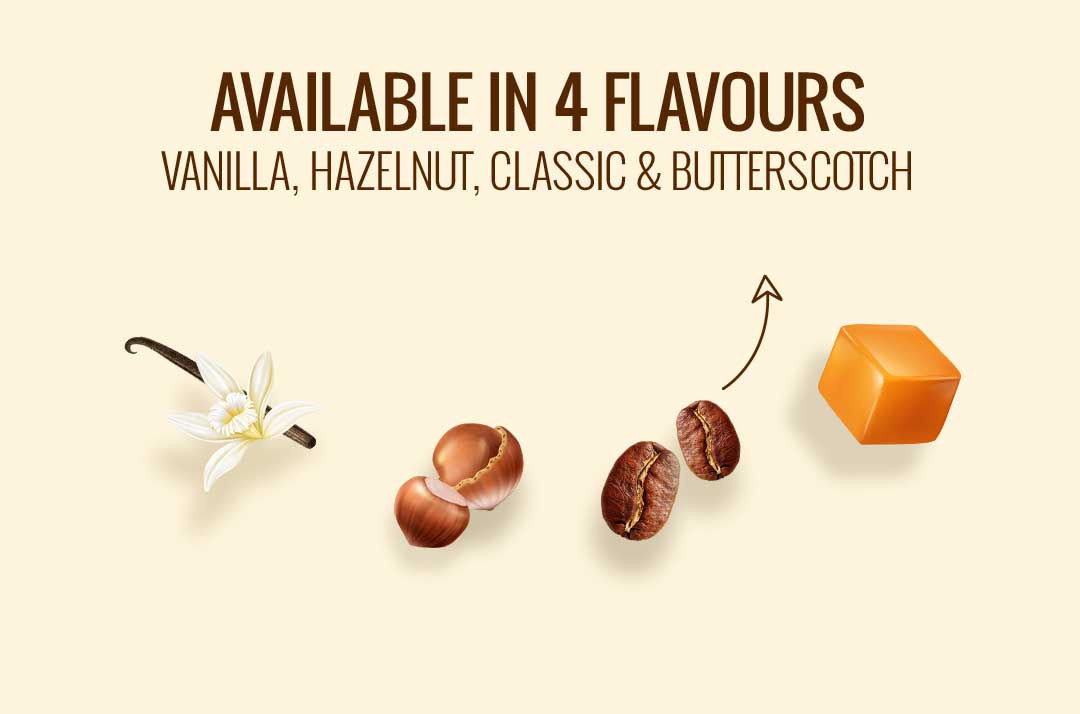 CUSTOMERS OFTEN ASK
What is Cuppa Joy? Cuppa Joy is a combination package that includes the Bevzilla Enamel Mug and Bevzilla Coffee Powder Sachets. It offers a convenient solution for enjoying a delicious cup of coffee on the go.

What is the capacity of the Bevzilla Enamel Mug? The Bevzilla Enamel Mug has a capacity of 350 ml, allowing you to enjoy a satisfying amount of coffee.

What is the Bevzilla Enamel Mug made of? The Bevzilla Enamel Mug is made of solid stainless steel, providing durability and long-lasting use.

What is the shelf life of the Coffee Powder? The shelf life is 24 Months.

Are there any preservatives added to the Coffee Powder? No, there are no preservatives in Bevzilla Instant Coffee Powder.

Can the coffee powder be added to hot/cold milk or water? Absolutely! Bevzilla Instant Coffee is made from 100% pure Arabica Beans that can be added easily and dissolves completely in hot/cold milk or water.