Vanilla Creme
Milkshake Cubes
With The Goodness Of Date Palm Jaggery
Sale price
Rs. 199
Regular price
Rs. 349
Unit price
per
( inclusive of all taxes )
Sale
Sold out

With The Goodness Of Date Palm Jaggery

32 Calories per cube.

Ready in 30 seconds
Use Code SAVE5 to get 5% OFF
Description
😍Now no more hassles of making milkshakes, we make it easier & healthier for you! Sweetened with Date Palm Jaggery & Plant-based vitamins.
❤️Bevzilla Instant Milkshake Cubes are infused with the goodness of Date Palm Jaggery & Plant-Based vitamins that make every sip irresistibly delightful.
🤩One Cube is sufficient to prepare the creamiest and frothiest milkshake.
😜All you have to do is- Drop the cube, pour in some cold milk and blend/stir it to perfection!
🧋Only 32 calories per cube, making it a healthier alternative to your regular milkshakes.
🔥Available in four delish flavours- Choco Hazelnut, Butterscotch, Vanilla Creme, Strawberry.
Share
View full details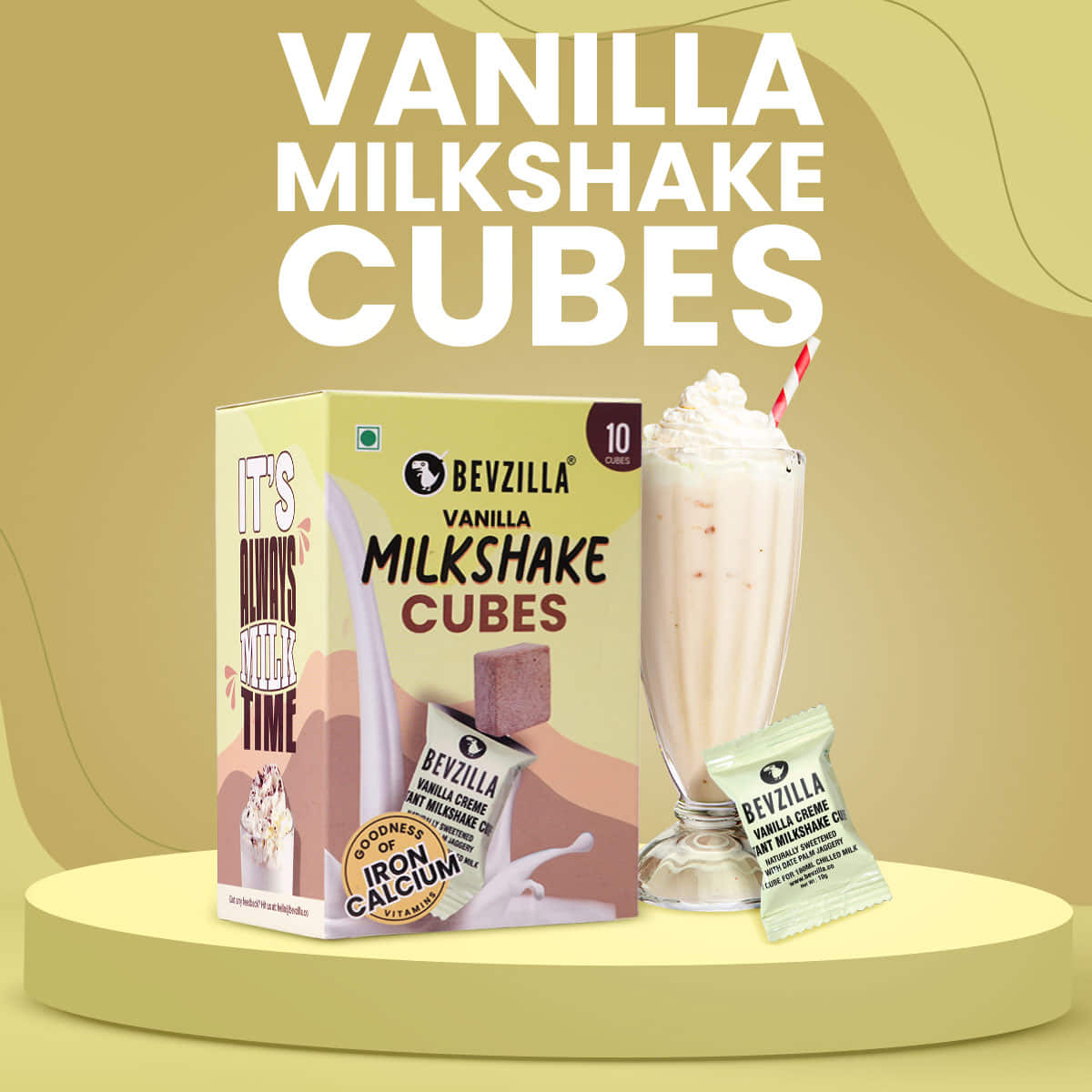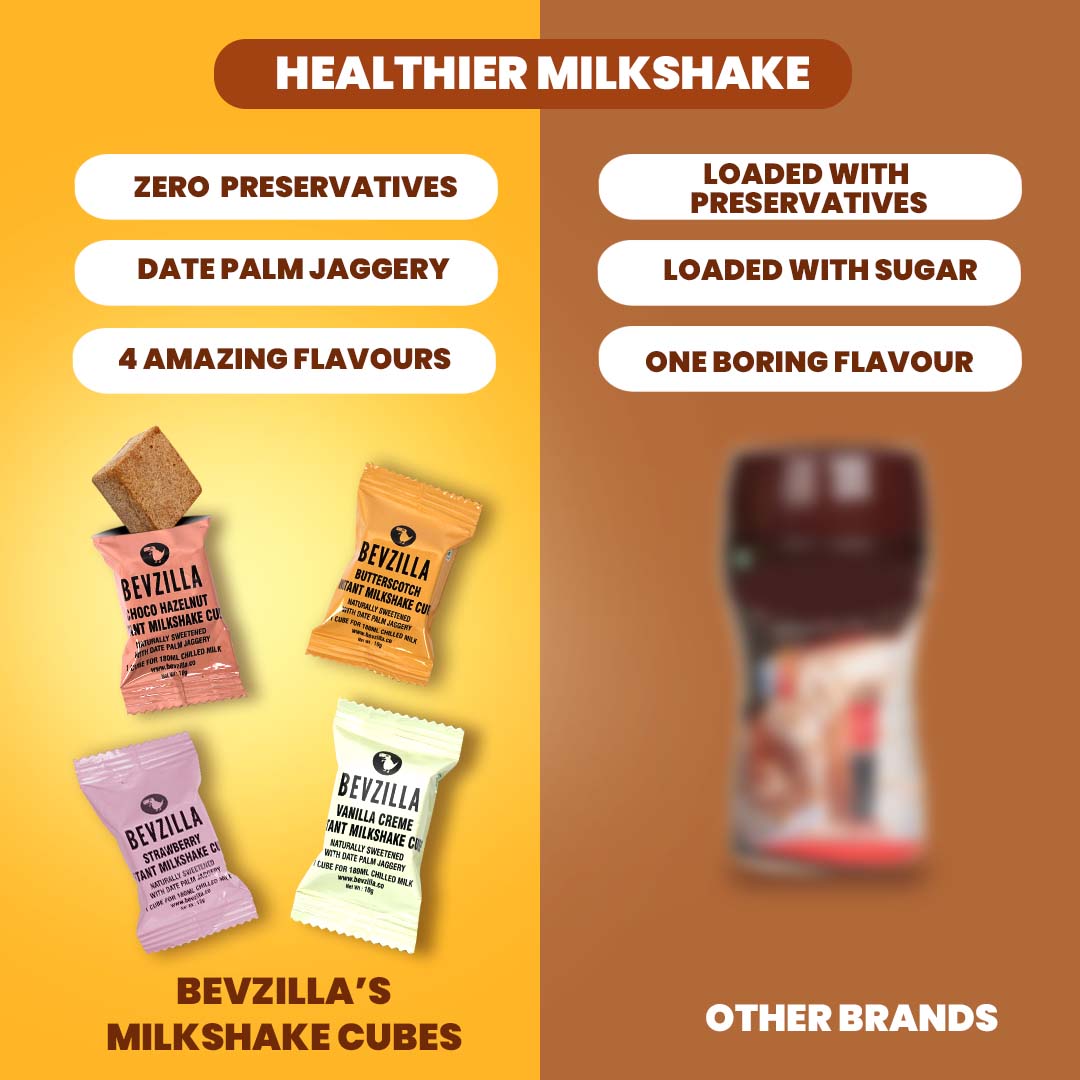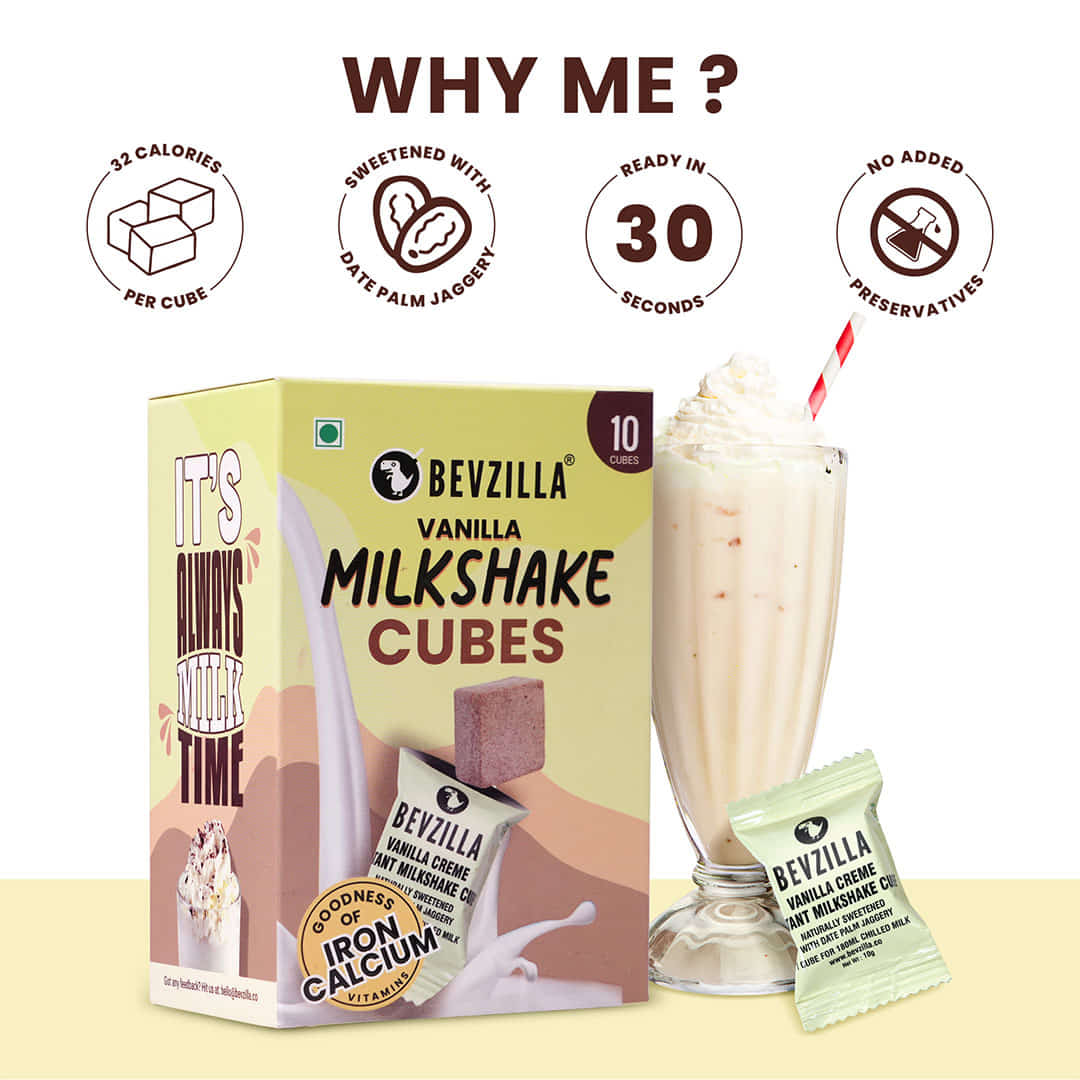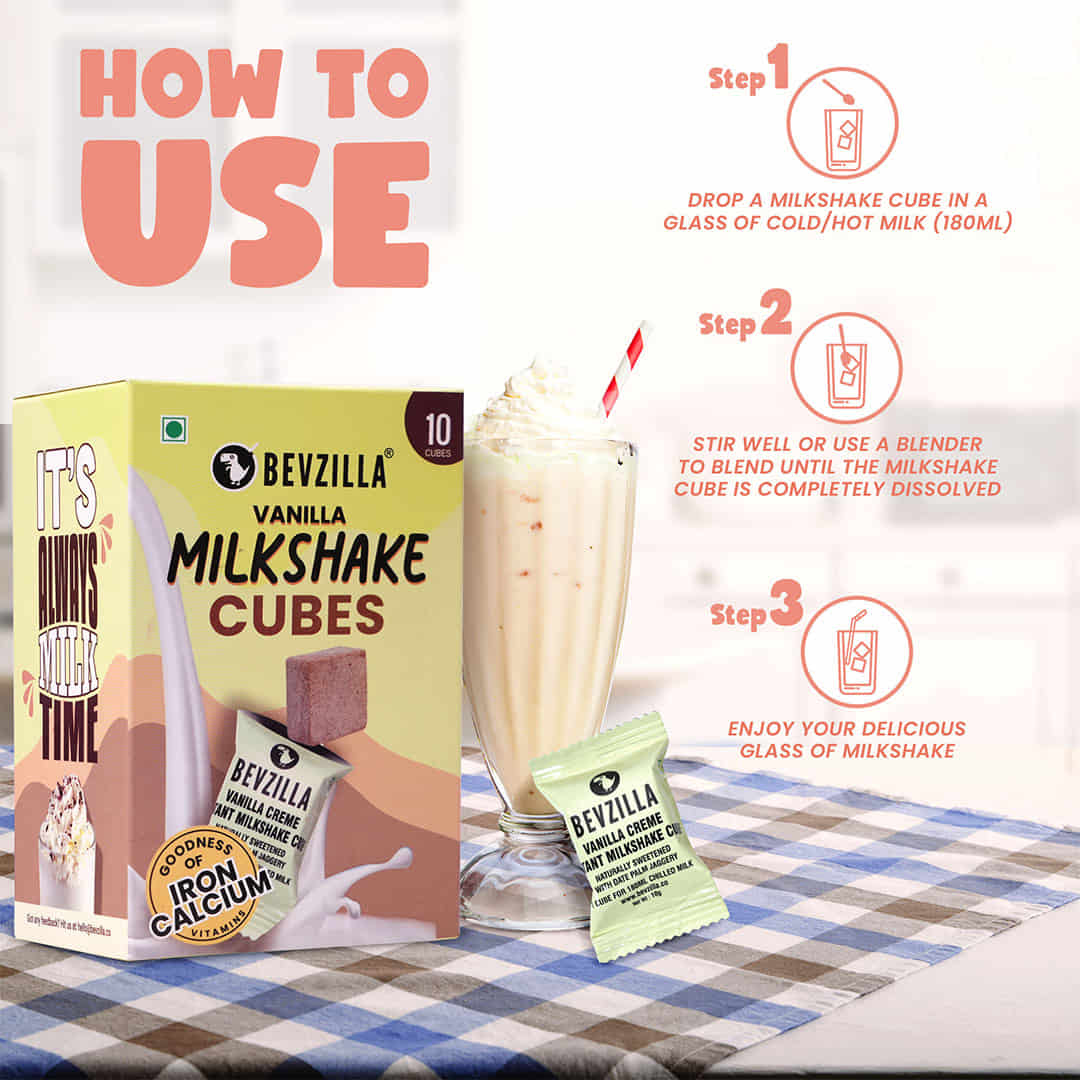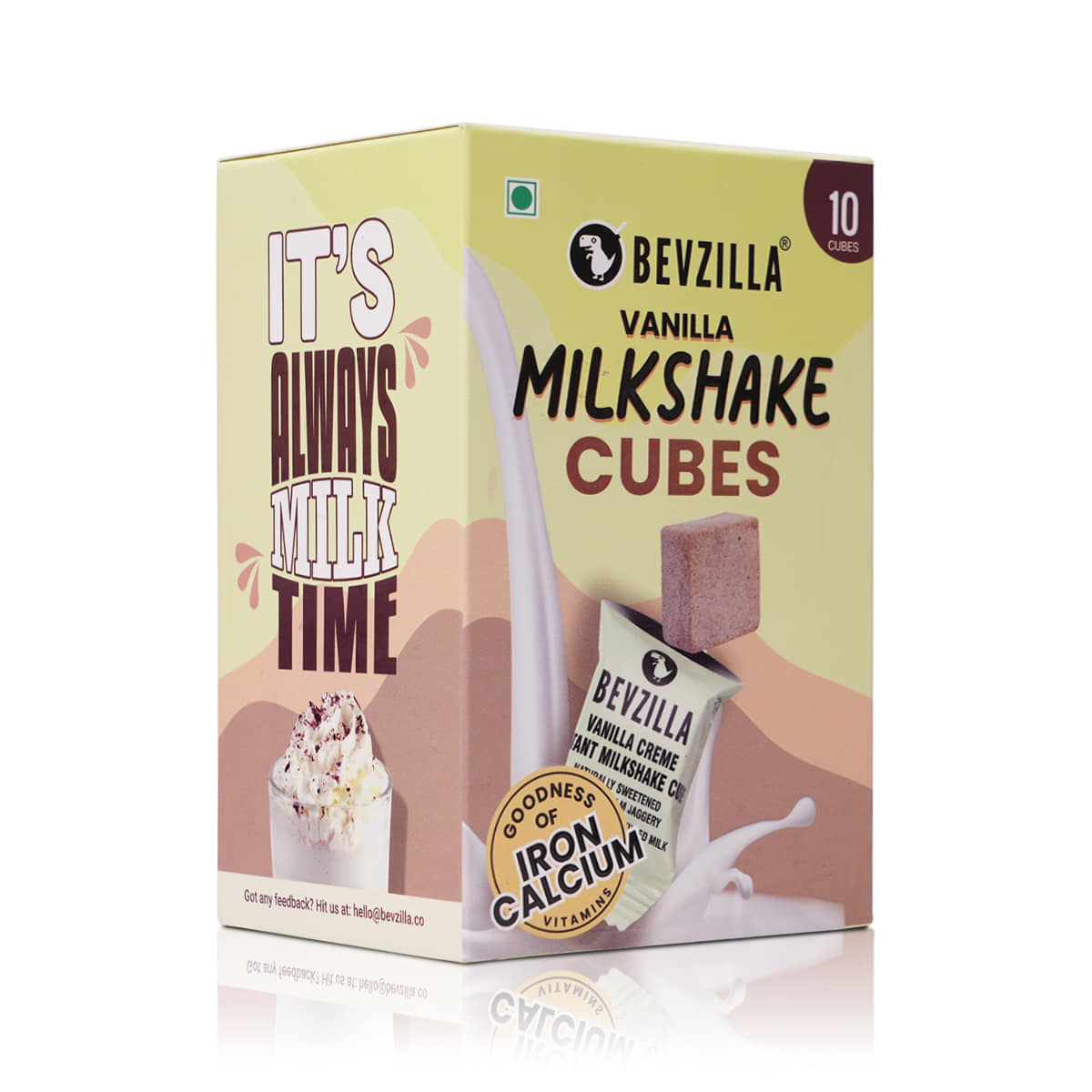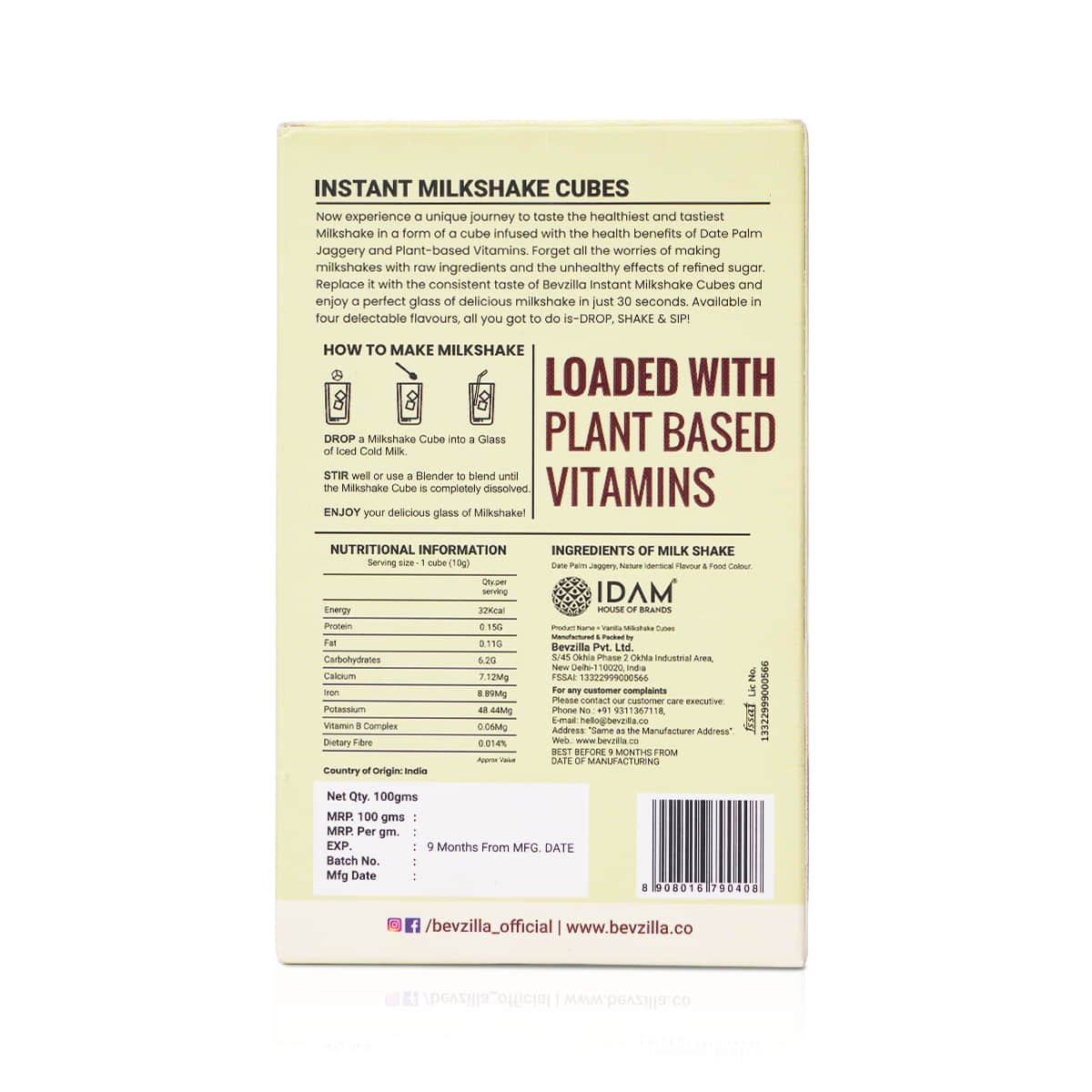 HOW TO USE
Brewing the perfect cup of coffee couldn't be any easier. See how—
Vanilla Creme Milkshake cubes Infused with Date Palm jaggery
WHAT MAKES IT SPECIAL
Brewing the perfect cup of coffee couldn't be any easier. See how—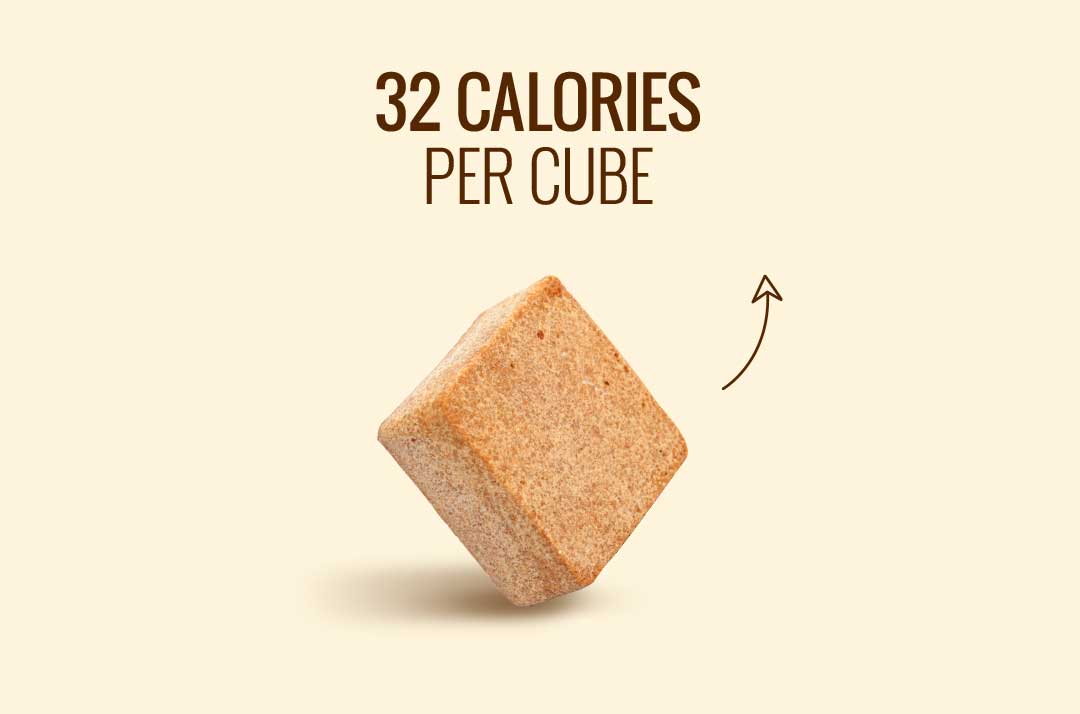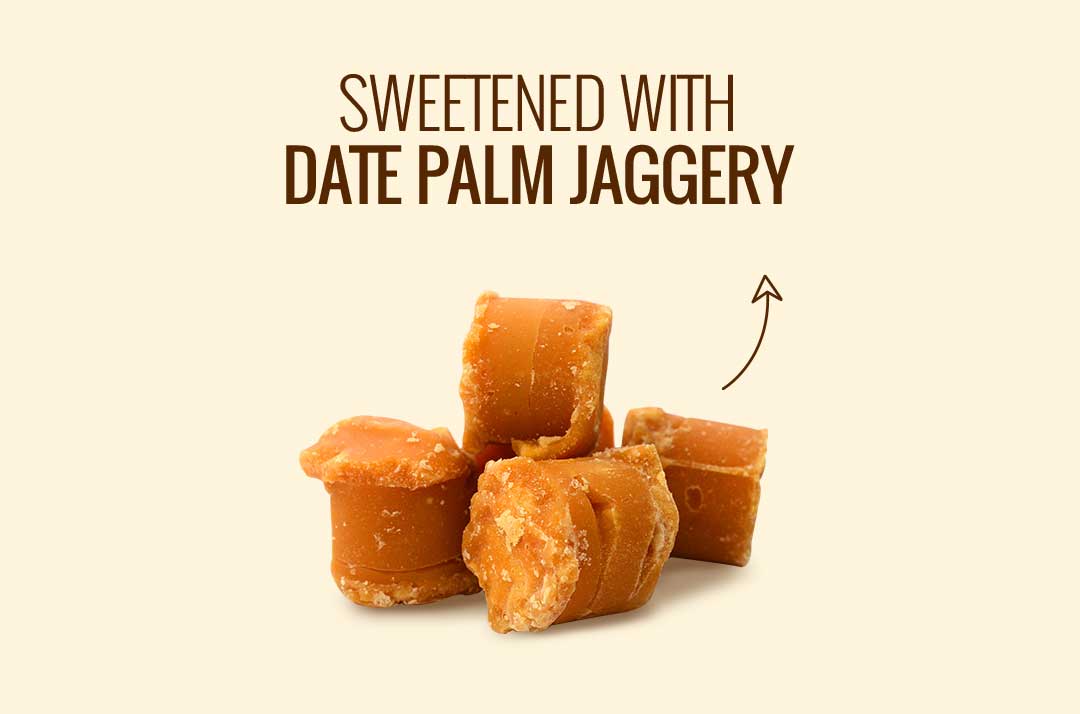 CUSTOMERS OFTEN ASK
Can the Milkshake Cubes be used in Cold Milk?
Yes, the Bevzilla Milkshake Cubes are instant and can be used in cold milk to prepare yummy milkshakes.

How many flavours are available in the Milkshake Cubes?
We have 4 different flavours available in our Milkshake Cubes.

How can we store the Milkshake cubes?
The Milkshake cubes come in individual packaging that can be easily carried along anytime and anywhere.