Coffee Cubes Shaker Pack
10 Coffee Cubes + Shaker
With The Goodness Of Date Palm Jaggery
Sale price
Rs. 299
Regular price
Rs. 499
Unit price
per
( inclusive of all taxes )
Sale
Sold out

Made with 100% Pure Arabica Beans.

With The Goodness Of Date Palm Jaggery

27 Calories per cube
Use Code SAVE5 to get 5% OFF
Description
Introducing India's First Coffee Cube Shaker!

Sweetened with Date Palm Jaggery!🍬
Just 27 calories per cube. 🌿
Effortless preparation with leak-free 500ML Shaker. 🔄💦
Enjoy cold coffee in 30 seconds. ☕️❄️
Choose from 10 flavorful Coffee Cubes. 🌈🤩
Portable and convenient
Peel-off sticker. 🚀🎉
Elevate your coffee experience today! ☕️✨
Share
View full details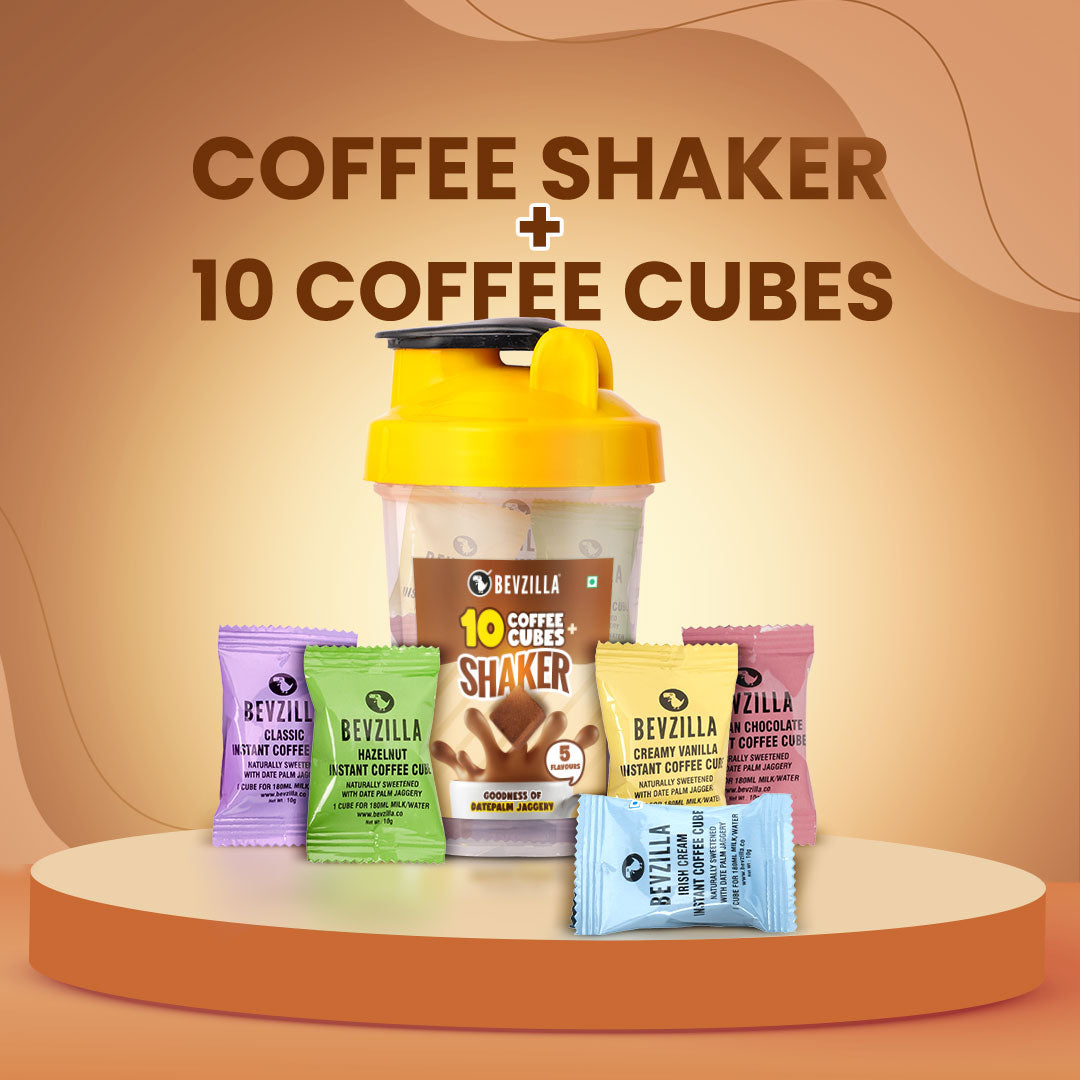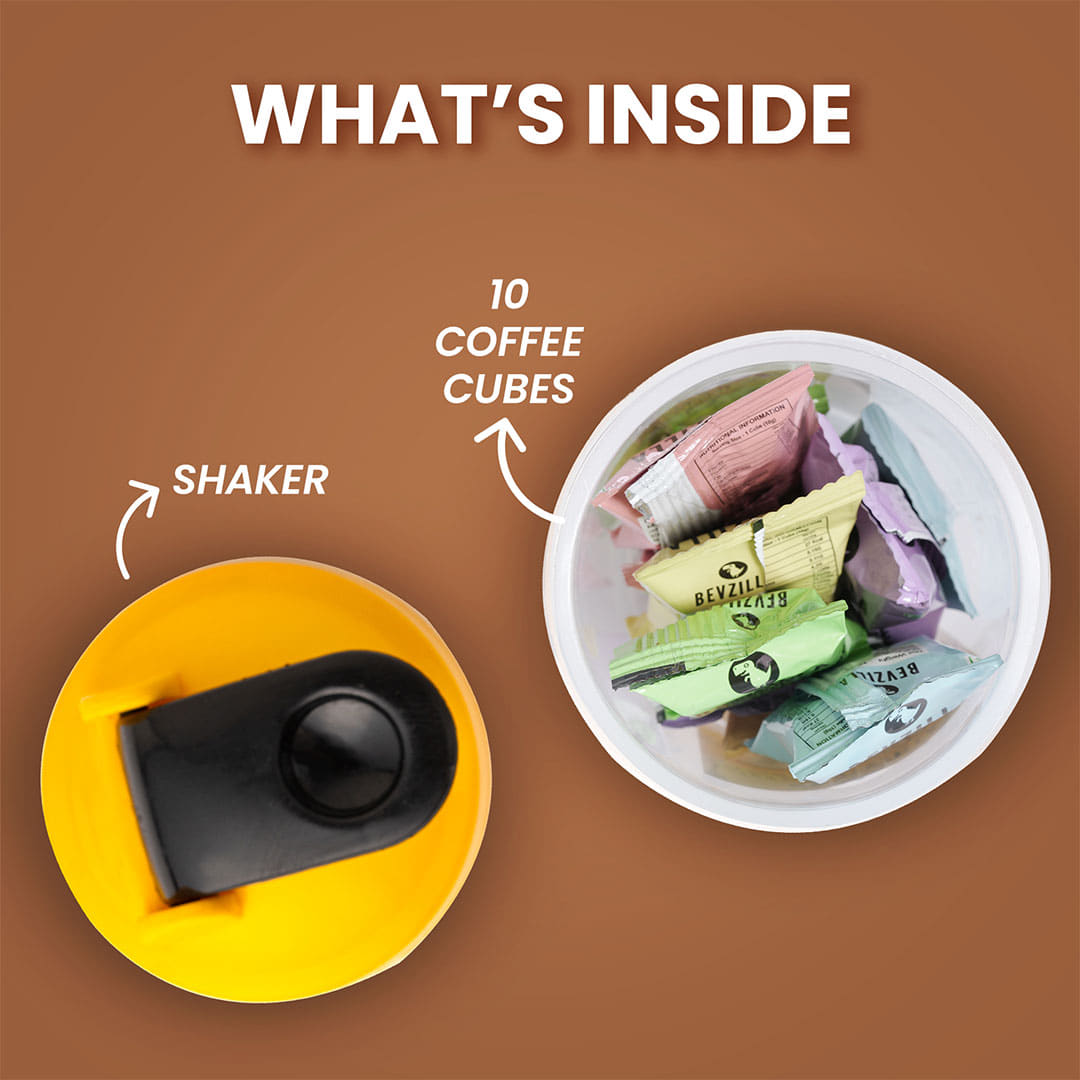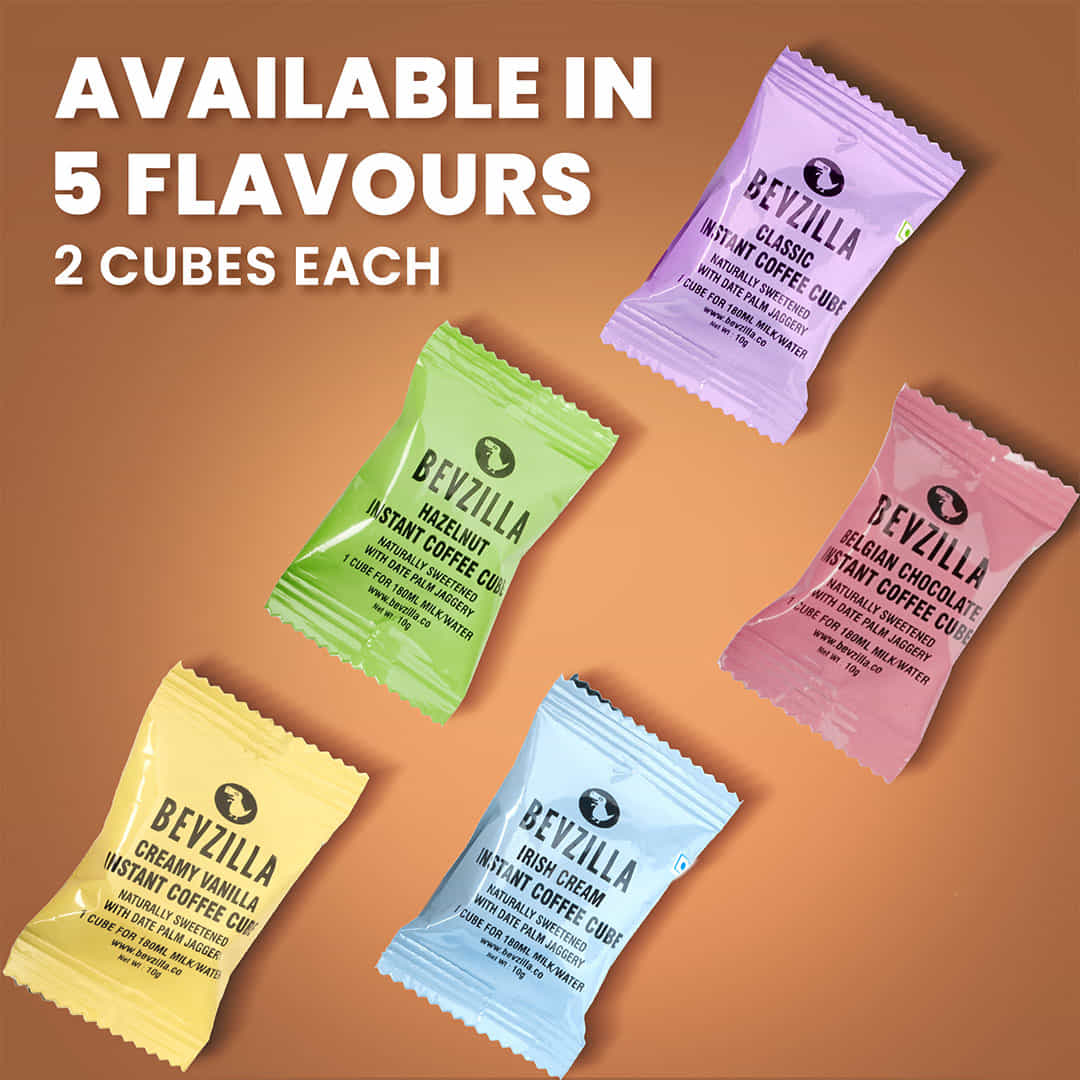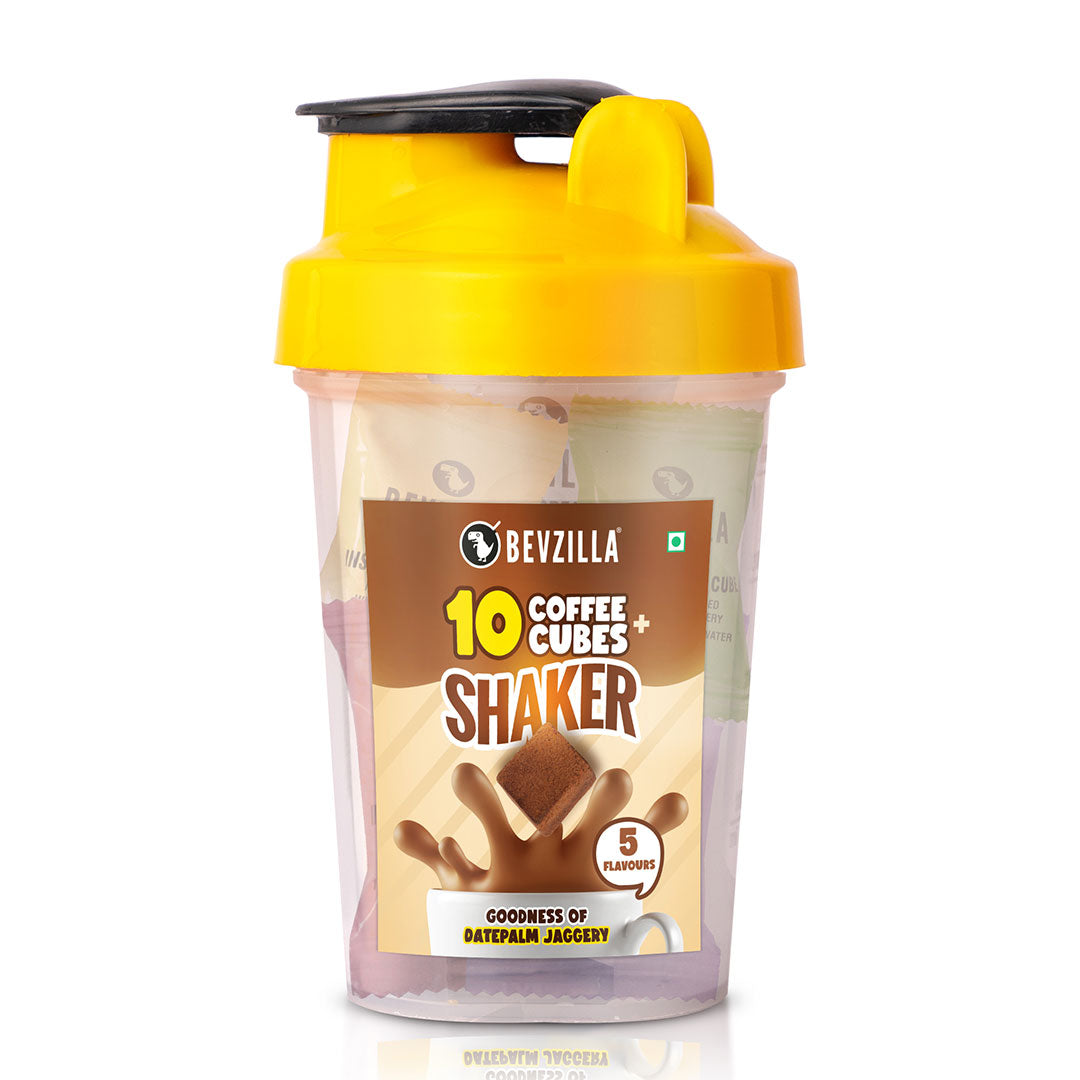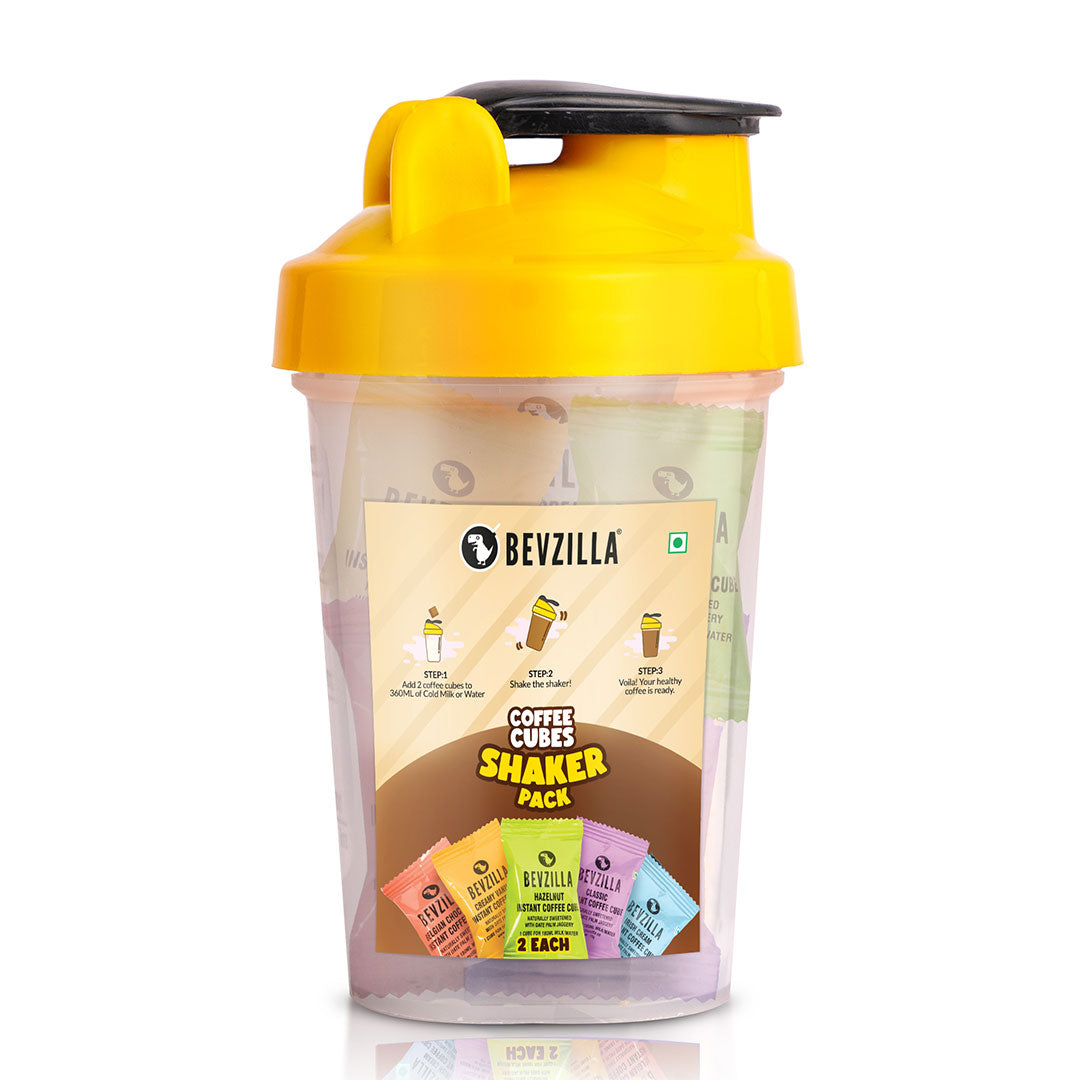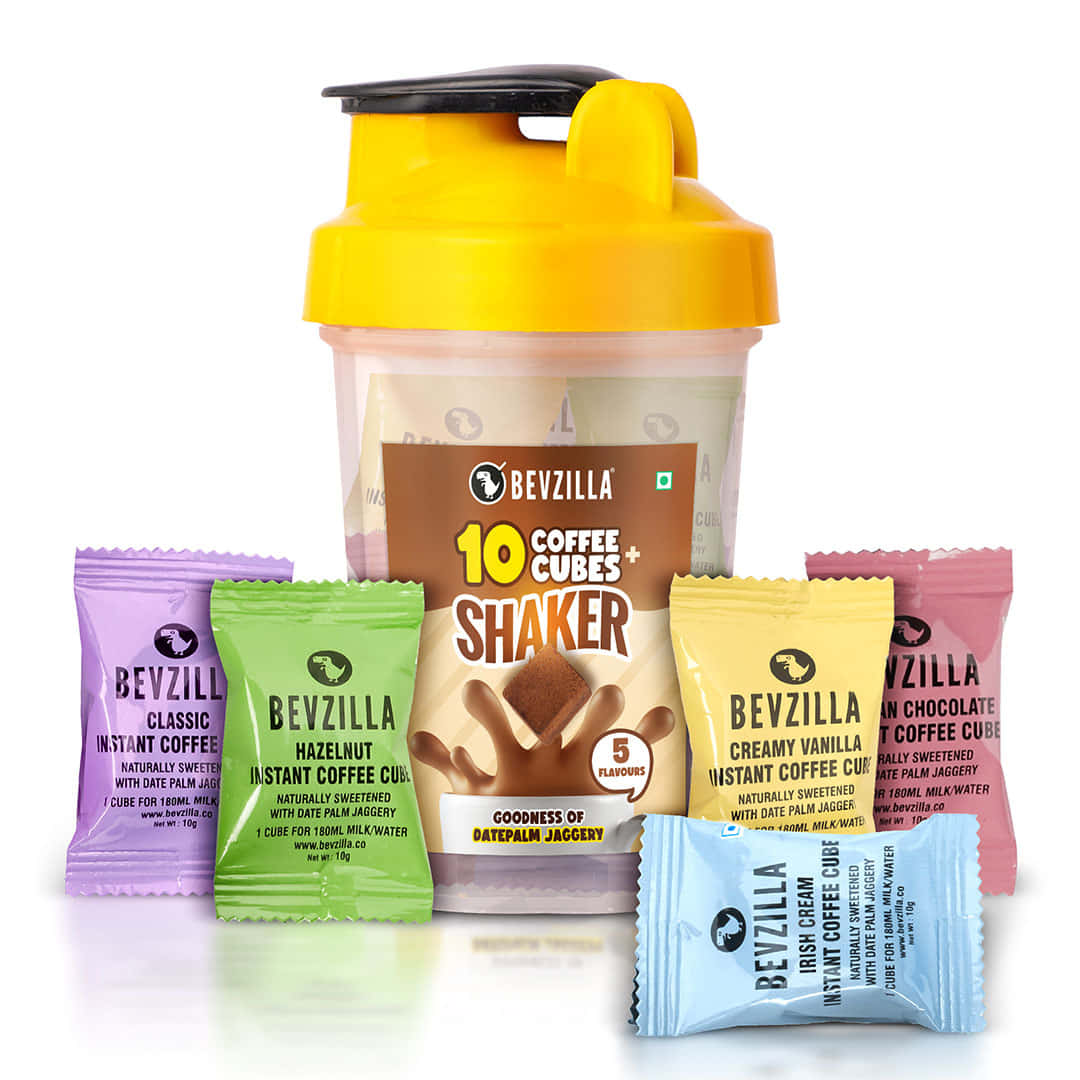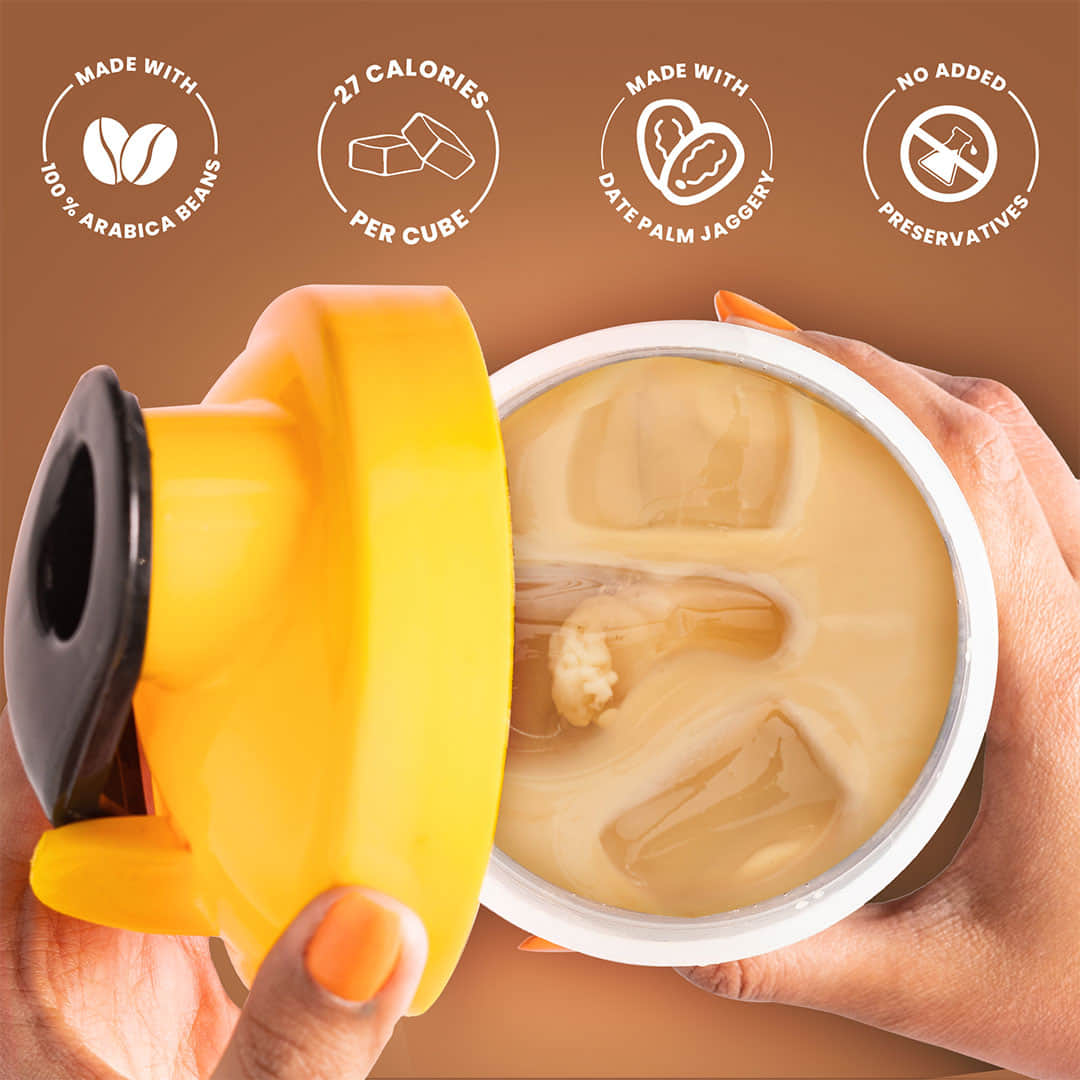 HOW TO USE
Brewing the perfect cup of coffee couldn't be any easier. See how—
Step 1 - Add 2 coffee cubes to 360ml of cold milk or water
Step 2 - Shake the shaker!
Step 3 - Voila! Your healthy Coffee is ready!

WHAT MAKES IT SPECIAL
Brewing the perfect cup of coffee couldn't be any easier. See how—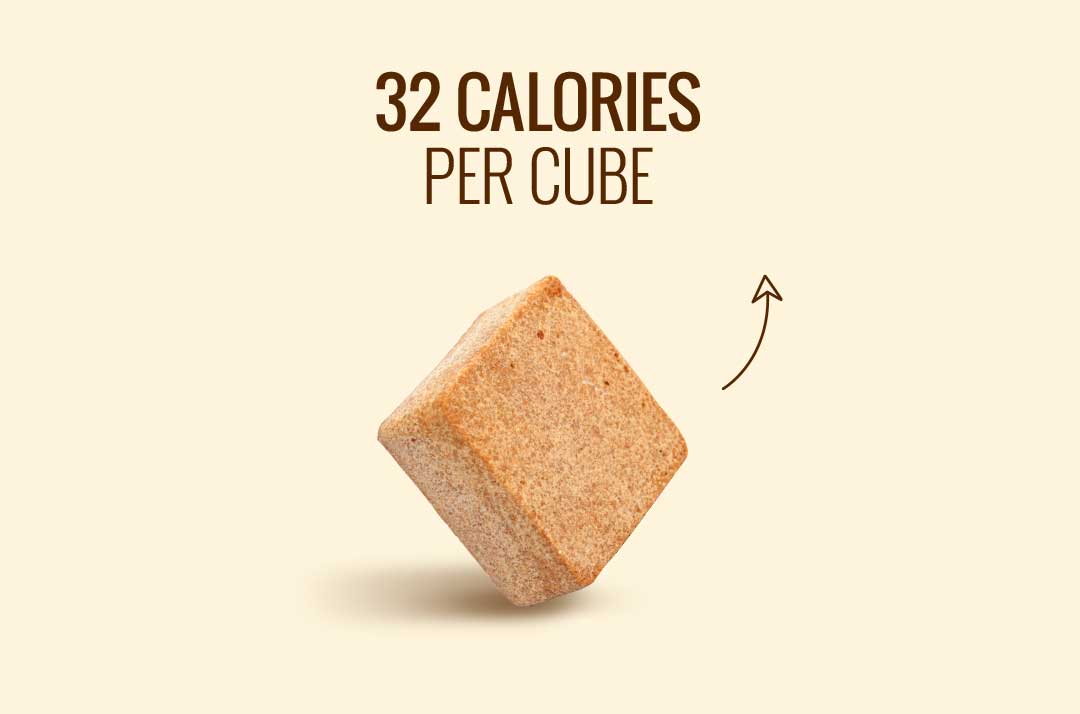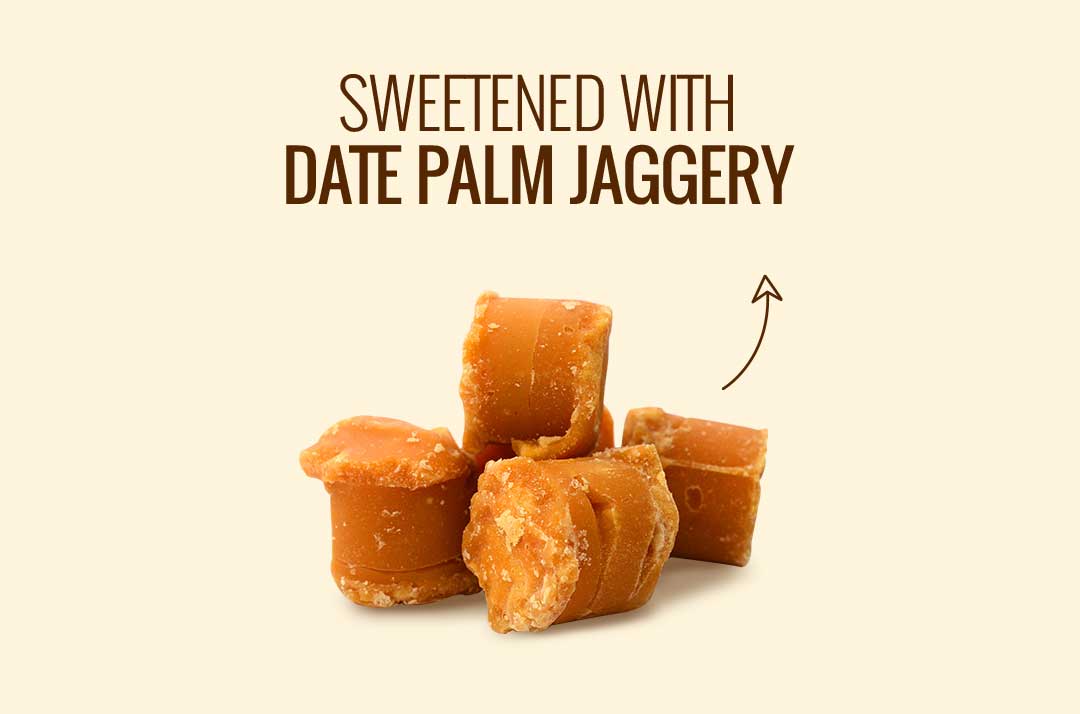 CUSTOMERS OFTEN ASK
What are the ingredients used in Coffee Cubes?
The Bevzilla Coffee Cubes are made of 100% Pure Arabica & Date Palm Jaggery.

Do we need to add any extra sugar to the coffee?
No, there is no need to add any refined sugar as the coffee cubes are sweetened with Date Palm Jaggery.

What is the capacity of the shaker?
The shaker has a capacity of 500 ml and will not cause any leaks or spills due to the air tight feature.

Is the shaker leak proof?
No Leaks, No Drips 100% Guarantee: Ultra Tight Screw On Lid, Anti-leak Tested And Proven, Lockable Flip Top, Stays Open If Needed, Easy To Read Measuring.